Why Sell Your Home With Us?
"Our goal for sellers is to do better. We will spend more marketing dollars, work more, and use a more strategic approach than any of our competitors. What we do in our marketing plan is not trial and error, it is proven and tested. Our team works around the clock so that we leave nothing on the table.  We work hard at what we do, we love what we do, and we have gained the respect of all our clients and peers by proving that every day."
MARKETING
We will market your HOME, not our own image. We know what kind of advertising works and doesn't work. Small Lot Homes are different than your standard house and we understand that. We use the latest technology and marketing trends to keep serious HOME seekers engaged. Our high-quality marketing materials combined with professional pictures taken by photographers that understand Real Estate display your HOME at its best.
The way your HOME is presented online and in print is as important as having the right price. Loftway marketing creates an emotional connection with the buyer, and maximize the sale price. Marketing matters.
We have the most visited Small Lot HOME website in LOS ANGELES  and most of our traffic consists of buyers in the market for a Small Lot HOME. Our website features all Small Lot HOMES for sale in the greater Los Angeles area and is updated daily. This feature keeps buyers coming back to see the latest listings. Your HOME will be on our featured Homes page with a Floor Plan/Virtual Tour having 20 times more exposure than the average HOME. Our website currently has about 6,000 hits a month. Be aware of what other agents claim about their website traffic, ask for proof.
Our website looks amazing on mobile and buyers can see all our Small Lot HOMES on the go.  Mobile is the future and we are ahead of the curve. More than 50% of our visitors are on mobile.
We work with listing syndication and once listed with us we will spread your HOME like a virus thru the worldwide web to achieve maximum exposure in minutes in all the major Real Estate websites.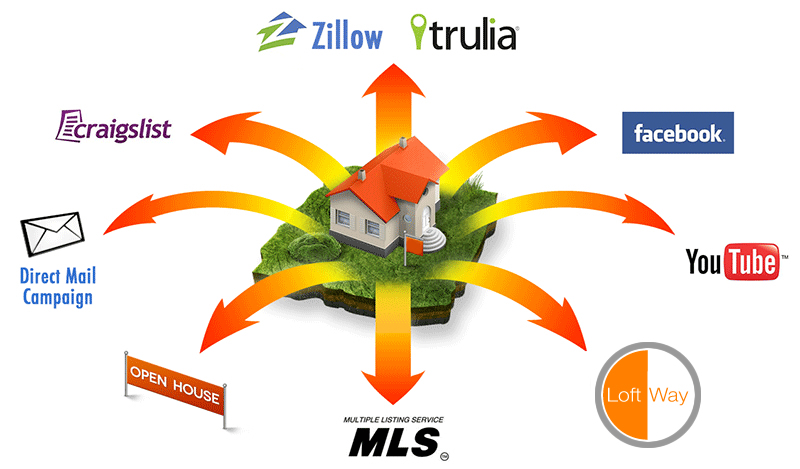 PRICE
We analyze and determine home values in the Los Angeles market every day. As top real estate experts in this market, we can help you determine exactly what your HOME is worth in the current market. Then, as experienced professionals, We'll market your HOME and negotiate on your behalf to sell it at the best price possible.
We will aggressively market your HOME not just locally but on an international basis. Through our professional contacts and affiliations, as well as our advanced technology tools, We can instantly put your HOME listing in all of the places qualified buyers are looking. Within minutes, we can alert every real estate agent in the Los Angeles area, as well as International and National firms that specialize in helping people relocate to new areas.
COMMUNICATION
Communication is important. Out weekly updates keep you informed of what's going on during the listing process. In addition to that we are really good at returning calls and you will always hear back from us on the same day, but to be honest, most calls do not even go to voicemail, we are available to answer any questions you may have the majority of the time. We know that this is one of the largest financial decisions of your life and we treat it as such.
KNOWLEDGE
We will come to your HOME and personally advise you of how to best prepare your HOME to get the highest price, in the shortest amount of time. We can refer you to a staging company if your HOME  is vacant or just help you to work with the furniture you already have. HOMES that show well sell faster and for more.
NEGOTIATION
We will protect your best interests throughout the entire process. You can leverage our years of experience as a top real estate company to answer all of your questions about every aspect of the selling and closing process. You will be informed and in control, every step of the way. It's our job to make sure your HOME selling experience is as comfortable and painless as possible!
Have Questions? We're Here to Help!