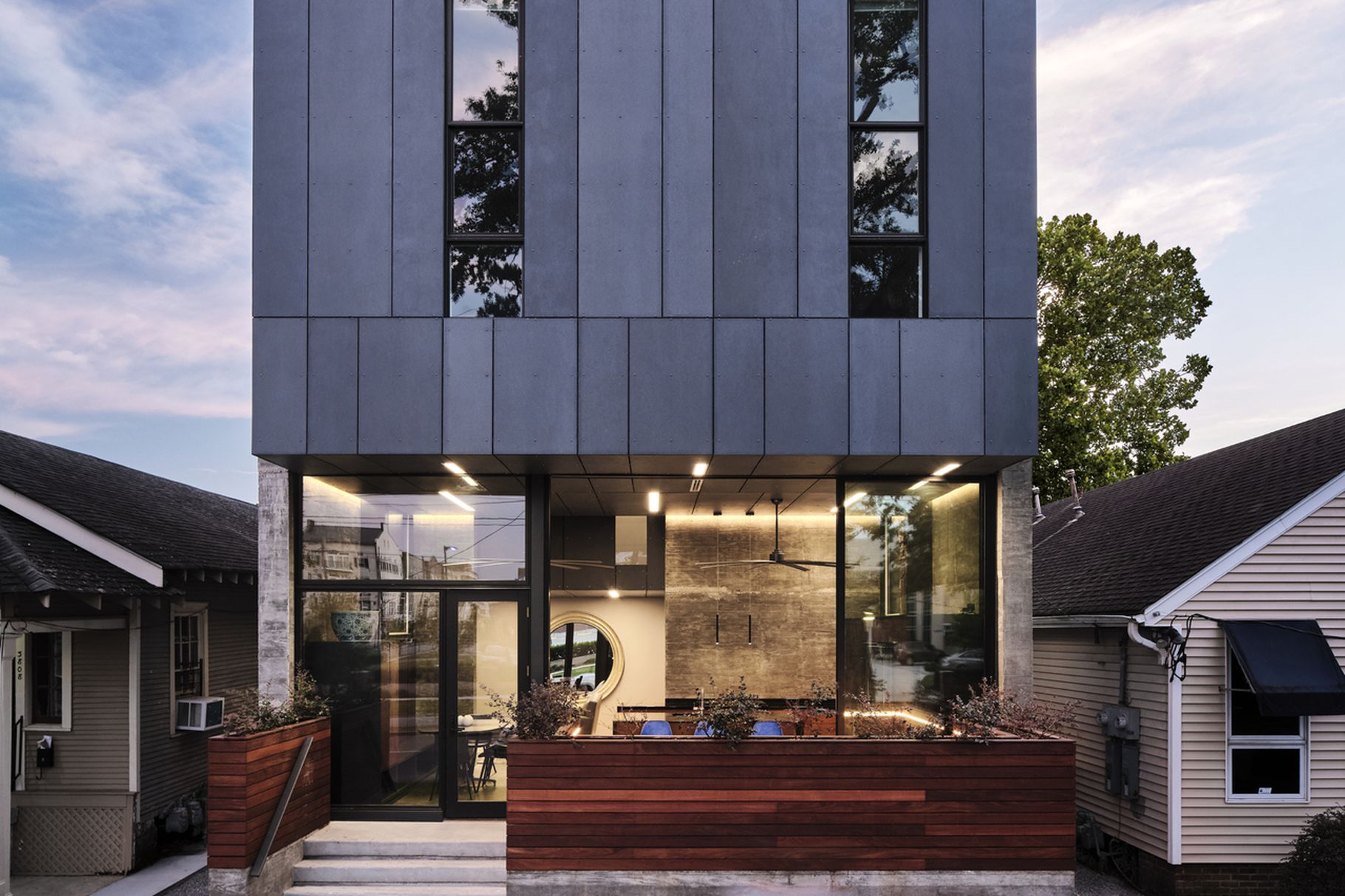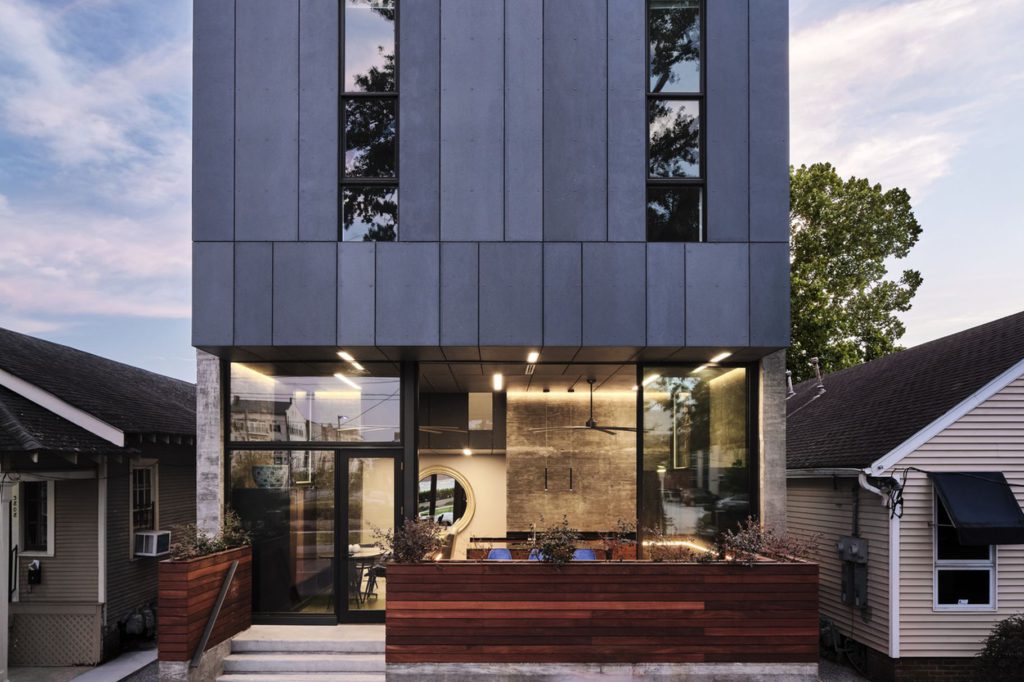 From Curbed
There comes a time when most city-dwelling families have to decide: to suburb or not to suburb? Lots of factors play into the decision, but chief among them is usually the question of space—and often that includes outdoor space.
For Nathan Fell of Nathan Fell Architecture, the choice was understandably complicated. The New Orleans-based architect wanted to keep his family in the city but needed to build a home that would be affordable yet spacious and comfortable enough to stay in the longterm. The solution was to build a two-family duplex, with one of the units serving as a rental property for additional income.
The rental unit is positioned at the front of the lot, while the primary residence occupies the back of the lot. The duplex maxes out the land, which left little room for outdoor living, but the layout makes clever use of the available space.
In the front unit, the kitchen opens onto a small enclosed deck overlooking the sidewalk, while the back residence's dining room extends into a covered outdoor space and small backyard via a sliding glass wall. A narrow pool runs along the side of the lot; when the glass walls are slid open, the water becomes part of the interior too.